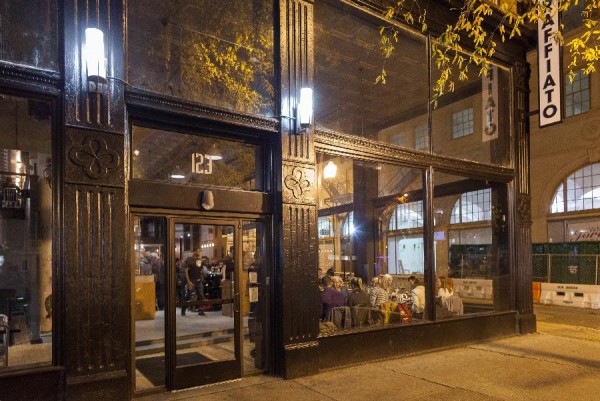 Richmond is the second location of Chef Mike Isabella's acclaimed Italian-inspired restaurant. Originally opened in the Chinatown neighborhood of Washington, D.C. Graffiato offers hand-rolled pastas, artisanal pizzas and small plates.
Chef Isabella's seasonal small plates are inspired by the food he grew up eating in New Jersey prepared by his Italian-American grandmother. With heavy influence from Chef Isabella's Mediterranean and Latin culinary training, Graffiato is anything but a traditional Italian eatery. Roasted potato gnocchi, chicken thighs with pepperoni sauce, charred octopus and roasted cauliflower are a few of the signature dishes you will find on the menu.
Much of the wine and beer are sourced domestically, and often from the East Coast. Look for unique cocktails, domestic wine and Prosecco served straight from a tap .